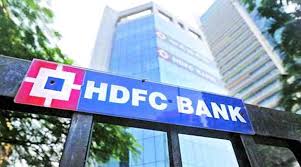 HDFC Bank offers various types of loans to eligible customers. Here are the general steps you can follow to apply for a loan from HDFC Bank:
Check your eligibility:HDFC Bank has specific eligibility criteria for each type of loan. You can visit the HDFC Bank website or visit a branch to know about the eligibility criteria for the loan you are interested in.
Choose the type of loan: HDFC Bank offers various types of loans such as personal loans, home loans, car loans, education loans, and more. Select the loan that best suits your needs.
Fill out the application form: You can fill out the loan application form online through the HDFC Bank website or visit a branch to fill out the form in person. You will need to provide personal and financial information such as your name, contact details, income details, and other necessary information.
Submit the required documents: HDFC Bank requires certain documents to be submitted with the loan application. The required documents may vary depending on the type of loan you are applying for. Generally, you will need to submit documents such as proof of identity, address proof, income proof, and other supporting documents.
Wait for approval: Once you have submitted the application and necessary documents, HDFC Bank will review your application and inform you of its decision. If your loan is approved, HDFC Bank will disburse the loan amount as per the terms and conditions.
It is important to note that the loan approval and disbursal process may vary depending on the type of loan and other factors. It is recommended to read the terms and conditions carefully before applying for any loan.
What are the documents required for loan application
The specific documents required for a loan application can vary depending on the lender and the type of loan being applied for, but here are some common documents that may be requested:
Personal identification: A valid government-issued ID such as a passport, driver's license, or national ID card.
Proof of income: This may include recent pay stubs, income tax returns, or bank statements.
Employment verification: This may include a letter from your employer or a recent pay stub that shows your current employment status.
Credit history: A credit report or credit score is often requested to evaluate your creditworthiness and ability to repay the loan.
Bank statements: Recent bank statements may be requested to confirm your income and expenses.
Loan application form: This is the document that you fill out to apply for the loan and typically includes personal information, loan amount requested, and purpose of the loan.
Collateral documentation: If you're applying for a secured loan, you may be required to provide documentation of the collateral being used to secure the loan, such as a title for a car or deed for a property.
Business documentation: If you're applying for a business loan, you may need to provide business financial statements, tax returns, and other documentation related to the business.
It's important to check with your lender to determine the specific documents required for your loan application.